Why SEC issued warning vs One Lightning Corp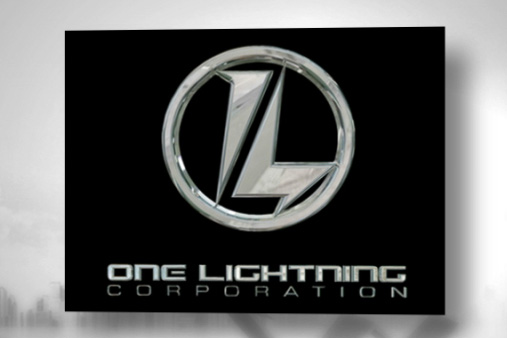 MANILA, Philippines - The Securities and Exchange Commission (SEC) has issued an advisory against One Lightning Corp., a company that it said is running a pyramiding operation.
One Lightning is registered as a business that sells 20 different kinds of beauty and personal care products, beverages and supplements.
Based on its registration papers, it started operations on August 22, 2014, and holds offices at the 9th and 10th floors of Strata 100 in Ortigas Center.
It has grown massively in the last seven months, now with more than 50,000 distributors across the country.
"You might say that this is a pyramiding company," Atty. Gerard Lukban, commission secretary of the SEC, said.
The SEC Advisory dated February 27 said "as part of its modus operandi, One Lightning Corp., invites people to invest in its cosmetics and healthcare products by promising huge returns."
It further warned that those who participate in this investment-taking activity run the risk of being prosecuted for criminal violation of the Securities Regulation Code.
"First of all, it's not sufficient that you're a registered company here in the Philippines. Because you're selling investment contracts to the public, we would need to see your registration statement and a prospectus of what you're offering. This is to protect the potential investors," he said.
"Second, they do not have a licensed salesman to sell these investment contracts. So they already have two violations, so the investment scheme that they are offering, our investigators also noticed, are kind of questionable," he added.
Based on the information from its official website, One Lightning offers different kinds of packages to the public, costing anywhere from P1,500 to P766,500. These packages go with combinations of beauty products and these privileges.
However, its members do not earn mainly from the sale of these products, but from three things: one-time referral rewards, which average around 5 percent; maturity bonus, which average around 2 percent of initial pay-in; and profit-sharing.
Profit-sharing, defined by One Lightning, is 30 percent. The company promises to give back the total amount paid, plus 30 percent. That's a guaranteed amount of 130 percent promised to its members.
Although the company does not promise a definite time frame for profit-sharing, its distributors have been receiving them within three months.
No statement from One Lightning
We went to the offices of One Lightning and interviewed president Kenji Ito for hours, but he declined to go on camera. He promised to send a statement instead to air the company's side, but never did.
Instead of sending an official statement, the company sent me a request letter asking for the contents of my report and fair treatment in it.
I requested for a copy of the company's audited financial statement. The company said it will provide figures after the April deadline given by the SEC.
'Too good to be true'
One Lightning's referral rewards and maturity rewards are similar to that of other network marketing companies.
The secret of One Lighting is its "revolutionary compensation plan where the company gives back to its distributors 70 percent of its profits, instead of the 20 percent that most companies do."
The company even shoulders the cost of the products it sells.
Lukban, however, warned the public that they should stay away from promises that are too good to be true.
"The reason why we called it, or we termed it as pyramiding company is because of the structure, wherein those at the top would tend to earn more. Unfortunately, at the end of the day, the pyramid would collapse because you could only recruit so much. Those at the bottom would end up holding nothing. It could be holding a bag without anything in it," he said.
How do you define an investment contract? This corporation is saying it is just selling cosmetics products, not investments.
Investment contract, as defined in the SRC, is a contract wherein you promise or a company promises a payout or a return of so much based on activities or efforts conducted by somebody else.
Like if it's a company, the company would undertake economic activities which would allow it to raise the necessary profits, and at the end of the day would be shared by investors.
Questions to ask before investing
To determine if a networking company is legitimate or a pyramiding company, Lukban recommended asking the following questions:
1. Is there a legitimate product and are they priced reasonably?
2. Where would you get the desired returns? From sales or recruitments?
"If the answer would be mere recruitment, that's another red flag. Because we've seen a lot of companies that have been here for 30-40 years that are engaged in network marketing. These are the legitinmate ones, and one thing is common with them: They do not capitalize on recruitment," Lukban said.
Lukban said those who are offering investments must submit a prospectus to the SEC to illustrate where the money people pay would go, and its projected returns, which would make it clear if it could pay its promised compensation plan to its members.
"Those companies with questionable activities, if they would notice, it's worth noting actually that they wouldn't have an economic activity to speak of. What's the danger to the public if corporations like these are allowed to proliferate," he said.
"The danger with that is it could also be related to money laundering or some illegal activities. I spoke with the distributor, and he said this company has a sister company that provides the cash flow, so that it can give its profit-sharing to its distributors. But that investment is not in the prospectus? It's hidden. So... if you're trying to hide something, the question is why," Lukban added.
Lukban said SEC investigators are going around, looking at questionable practices of similar companies.
He said after a cease-and-desist order, those who are found to continue recruiting are vulnerable to prosecution, even if they're not network leaders or owners.
"They run the risk of being prosecuted, maybe as accessories or accomplices.But if it's proven they're part of a grand conspiracy, under the principle of conspiracy, they could be charged," Lukban said.
This is the strongest language against violators of the Securities Regulation Code that the SEC has ever used. The government regulator intends to crack down hard on corporations that put small investors' money in peril.
So be careful, join only legitimate companies. You may not just lose money, but you could also spend time behind bars.