Chinese military aircraft lands on Fiery Cross Reef for first time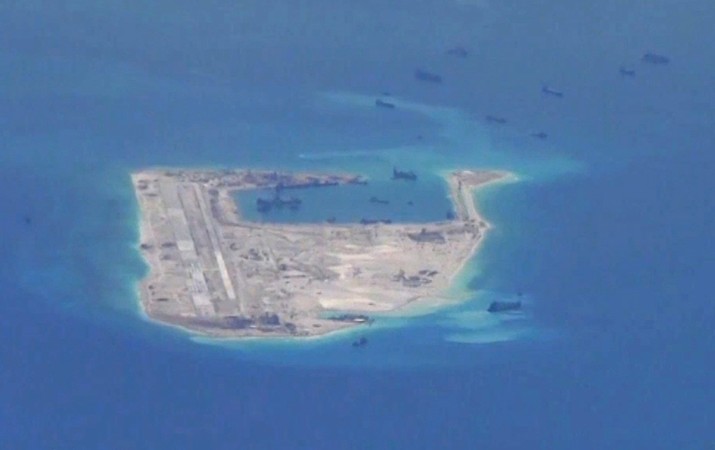 Even as armies of different countries conduct training drills in the disputed South China Sea, reports said on Monday that a Chinese military aircraft landed on one of the artificially created islands in the archipelago. This was the first time a Chinese military aircraft landed on the Fiery Cross Reef Island, which has a 3,000-metre-long runway, fuelling speculation that it could be used for defence purposes.
The Chinese military aircraft landed on the island after receiving an emergency call to evacuate three seriously ill workers, Reuters quoted the Chinese Army mouthpiece People's Liberation Army Daily as saying. A military expert was quoted by Reuters as saying that Fiery Cross Reef was set up according to military standards and can host fighter jets in case of war.
The military is also conducting training for its Air Force and Navy in the region.
"To think about special situations in an even more complex way, to make the enemy situation even more dangerous, to make the battlefield environment even more lifelike, is an important path in order for the navy and air force to stick close to the demands of real combat and accelerate its transformative production model for fighting strength," Division Commander Tian Junqing was quoted as saying by Reuters.
China, which claims a majority of the islands through which trade worth $5 trillion takes place, has also criticised the U.S. multiple times for backing the claims of other Asian countries like Taiwan, Philippines, Japan on the region. The U.S. launched a joint drill with the Philippines recently. 
U.S. Defence chief Ashton Carter, who was on a visit to South China Sea recently, was quoted as saying by Financial Times that his country would deploy unmanned submarine drones in the area.