China plans nuclear plants in South China Sea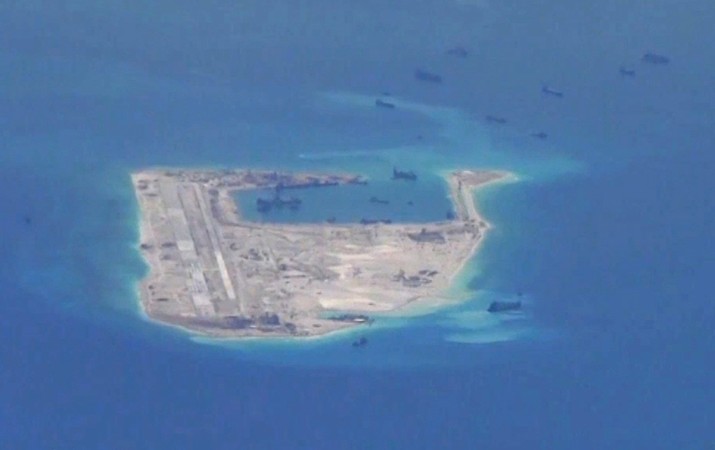 Beijing is all set to build maritime nuclear power platforms that is expected to support its projects in the disputed South China Sea, which is virtually claimed by the East Asian country, Reuters cited Chinese newspaper the Global Times.
The nuclear plants are capable of "sailing" to remote areas and providing stable power supply, the tabloid, which is published by the ruling Communist Party of China's official People's Daily, said.
The project to design and construct the platforms has been given to China Shipbuilding Industry Corporation, whose general office's head Liu Zhengguo told the daily that the company is "pushing forward the work."
"The development of nuclear power platforms is a burgeoning trend. The exact number of plants to be built (by the company) depends on the market demand," which is "pretty strong," Liu said.
"Given the long distance between the Nansha Islands and the Chinese mainland and the changing weather and oceanic conditions, transporting fuel could be an issue, which is why developing the maritime nuclear power platform is of great significance," he added.
China has been carrying out construction activities on the artificial islands it has built in the sea. It recently started operation of a lighthouse that it claimed will be used for navigation services. Beijing claimed all the projects are for civilian purposes.
Earlier in April, Chinese military aircraft landed on one of the man-made islands, Fiery Cross Reef Island, for the first time, raising concerns among the other countries that also claim sovereignty rights in the South China Sea.
Other countries who have been staking claim in the sea are Brunei, Malaysia, the Philippines, Taiwan and Vietnam. The Philippines along with the United States started joint patrols in the South China Sea this month to send a strong message to China.