Asia most exposed to disasters, but Africa likely to suffer more, risk assessment finds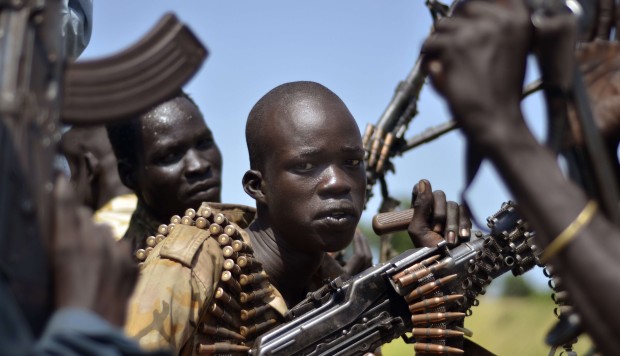 Asia has the largest number of people exposed to natural disasters, but African countries are the most vulnerable to them, largely because of political instability, corruption, poverty and inequality, a new global assessment shows.
India has a billion people at risk, with China, Bangladesh, Indonesia, the Philippines, Japan and Pakistan also ranked among the 10 countries with the most people exposed to natural hazards, according to data compiled by Verisk Maplecroft, a UK-based risk management company.
In all, 1.4 billion people in South Asia are exposed to at least one major natural hazard, from severe storms to flooding and earthquakes, researchers said.
But the list of countries most vulnerable to disasters - in terms of their ability to prepare for, respond to and recover from them - is topped by African nations, particularly conflict-plagued South Sudan, Burundi and Eritrea.
"Recent or prolonged conflict can erode societal resilience," warned Richard Hewston, an analyst with Verisk Maplecroft who led the development of the natural hazards data.
Much vulnerability in Africa and elsewhere is the result of poor governance - including corruption - and an inability to implement policies to reduce disaster risk, Hewston said.
"For example, in India and Pakistan, to some extent, there are building codes in place but they are very weakly implemented. You see construction going on, on the sides of landslide-prone mountains or in flood plains," he said.
"In theory, there's urban planning," he added. "So clearly corruption is an issue."
In Hong Kong, Japan and Taiwan, more than 85 per cent of people are exposed to at least one kind of natural hazard, researchers noted. But all three are classed as having low vulnerability, and together recorded less than 32,000 deaths from natural disasters since 1990.
Haiti, on the other hand, is not as exposed to potential disasters but is considered highly vulnerable, having suffered over 230,000 deaths since 1990, many in a major 2010 earthquake.
Data on cities shows that Manila is the most exposed city, with almost all of its 23 million people in the path of cyclones and many also facing tsunamis or earthquakes, researchers said.
Seven other major cities in Japan, Indonesia, China, Bangladesh and India - particularly Tokyo, Jakarta and Dongguan in China - also have large populations at risk, they found.
Reducing vulnerability to disasters, particularly in places with large exposure to natural hazards, will depend on tackling poverty and inequality, Hewston said.
Providing education and healthcare and giving more people access to services can improve their incomes and knowledge, and help them move from precarious places to safer ones, which are typically more expensive to live, he added.
With losses from natural disasters now averaging more than US$100 billion a year worldwide, many businesses are looking into ways to minimise the threats to their factories, workers and supply chains, the Verisk Maplecroft report said.
Already private investment accounts for 70 per cent to 85 per cent of investment in disaster risk reduction worldwide, it said.
That suggests private spending could help supplement government efforts in many places, particularly as businesses are trying to protect not only their facilities and supply chains but their workers and customers too.
"You can have really (strong) infrastructure at your site and you might be untouched, but if there's no power and no one can get to work, you've got no workers," Hewston noted. "There needs to be a holistic approach."